Heavy Duty and rattle-free cell phone mount for your electric scooter. One-handed operation to attach or remove your phone in one second. With 360 degree and multi-angle rotating mechanism. Complement your scooter with a stylish and heavy duty phone holder.

The freehand is an excellent heavy-duty universal phone holder for all phones sized 4-7 inches and all our electric scooters. It grabs your phone from all sides with smooth rubber  and is 100% rattle free. We would recommend it for our larger scooters and everyone who values heavy duty performance and one-handed operation.
Want something more sleek and lightweight - check out the freehand LITE.
Free Shipping >£50
Scooters Ship Free within the UK
12m warranty
Industry Leading Warranty & Lifetime Service
uk-based
Friendly Service and Support
pay as you ride
Select Klarna for Affordable Monthly Payments
SUSTAINABLE
You Go Green and We Plant Trees
15 Day Returns
Return Your Unused Product Within 15 days of Delivery
Sale price

£49.00

Regular price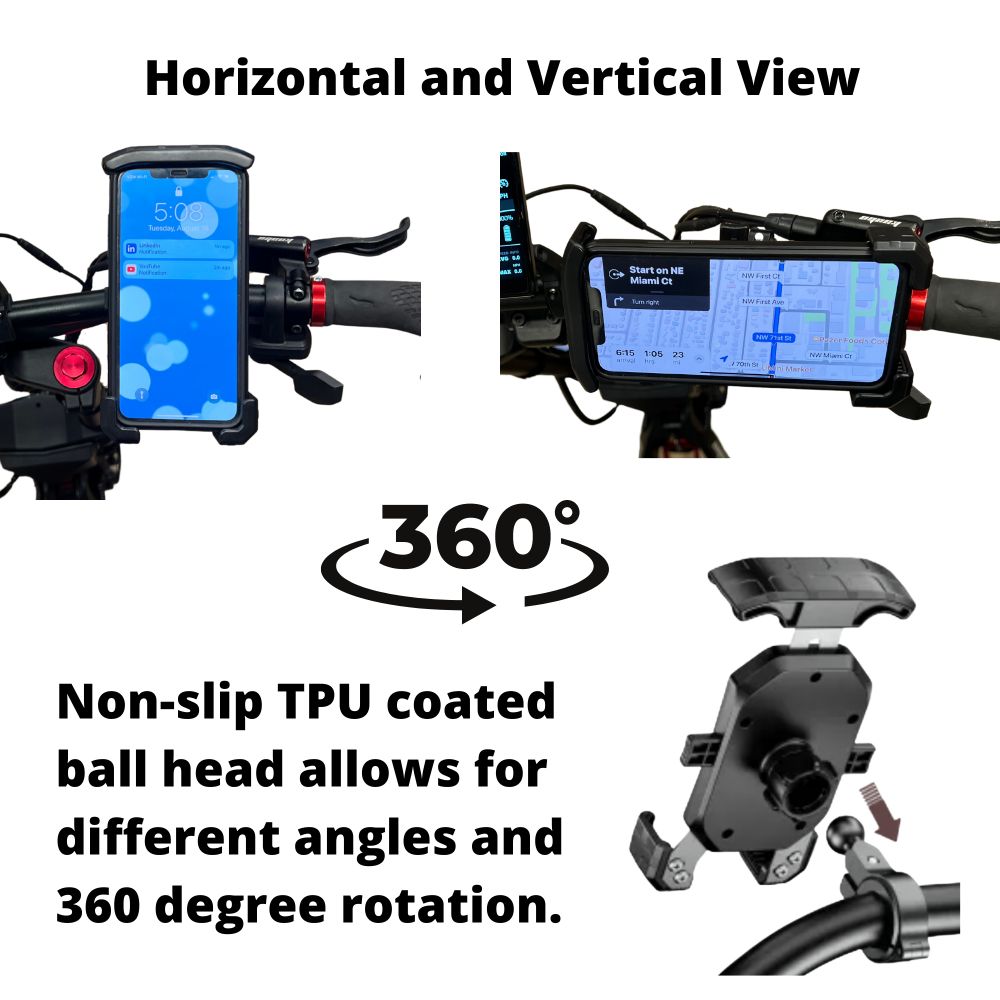 HEAVY DUTY PHONE HOLDER
Rattle-Free Navigation
Fits Phones Sizes from 4-7 inches
Fits all our scooter models - GUARANTEED!
Turns 360 degrees and can be angled while installed.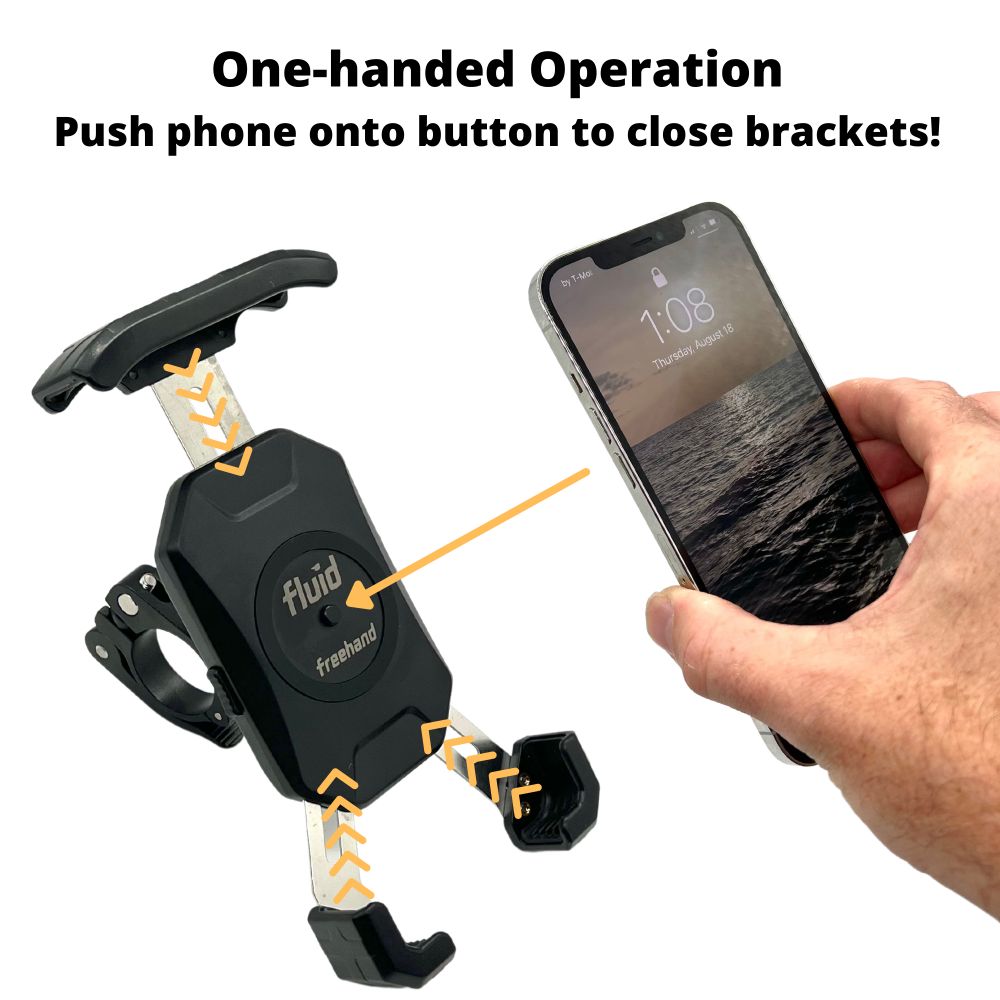 INNOVATIVE DESIGN
One-Handed Operation
Push the levers to open the rubber-coated brackets, push in your phone, brackets snap close for a tight fit. Takes only a second and all with one hand!